If you can paint it, we can spray it!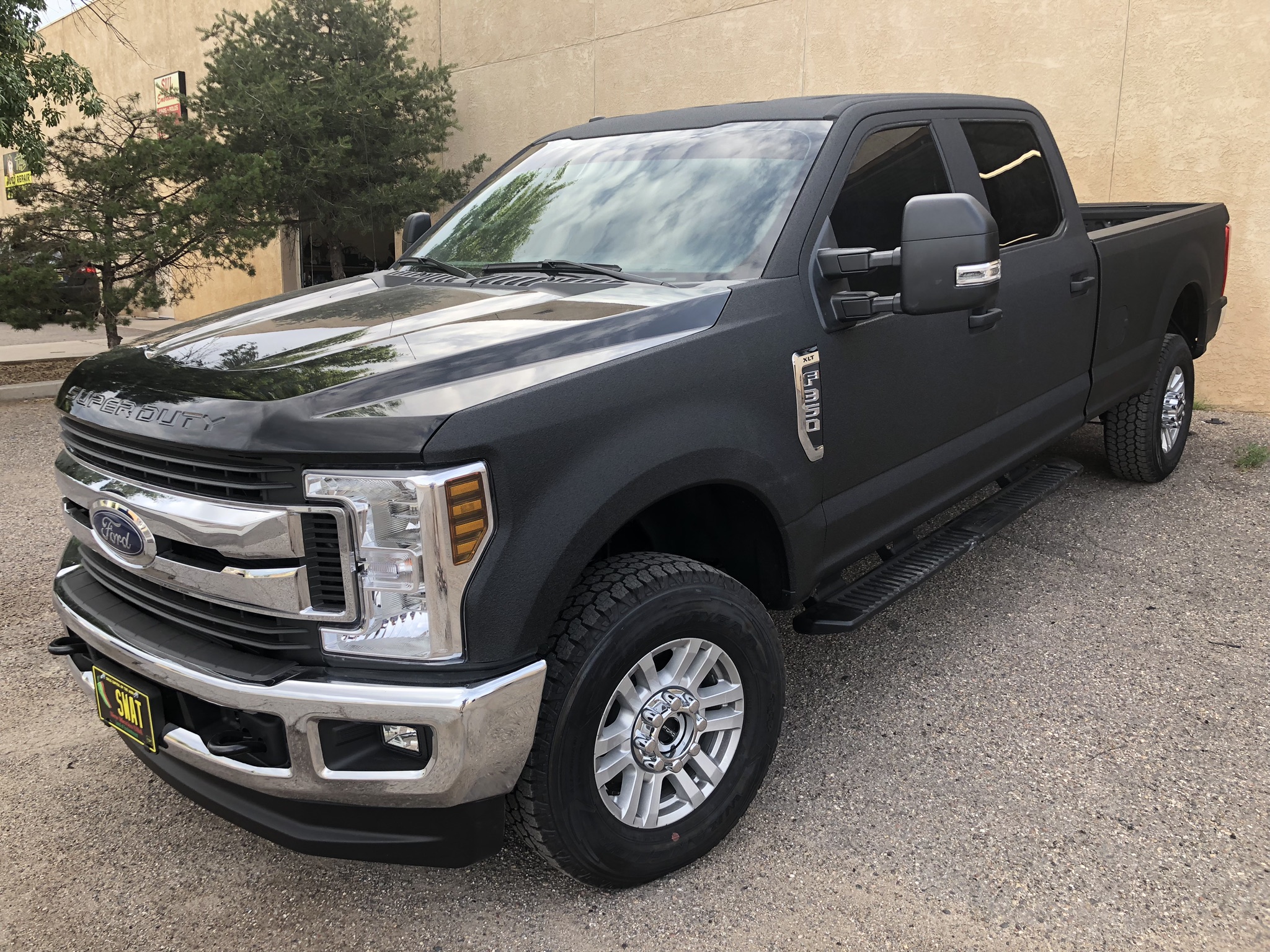 Truck bed Linings
It's important to protect your truck from elements such as rust, corrosion and other environmental damage. A spray-on lining from Smith's Ultimate Linings will do just that.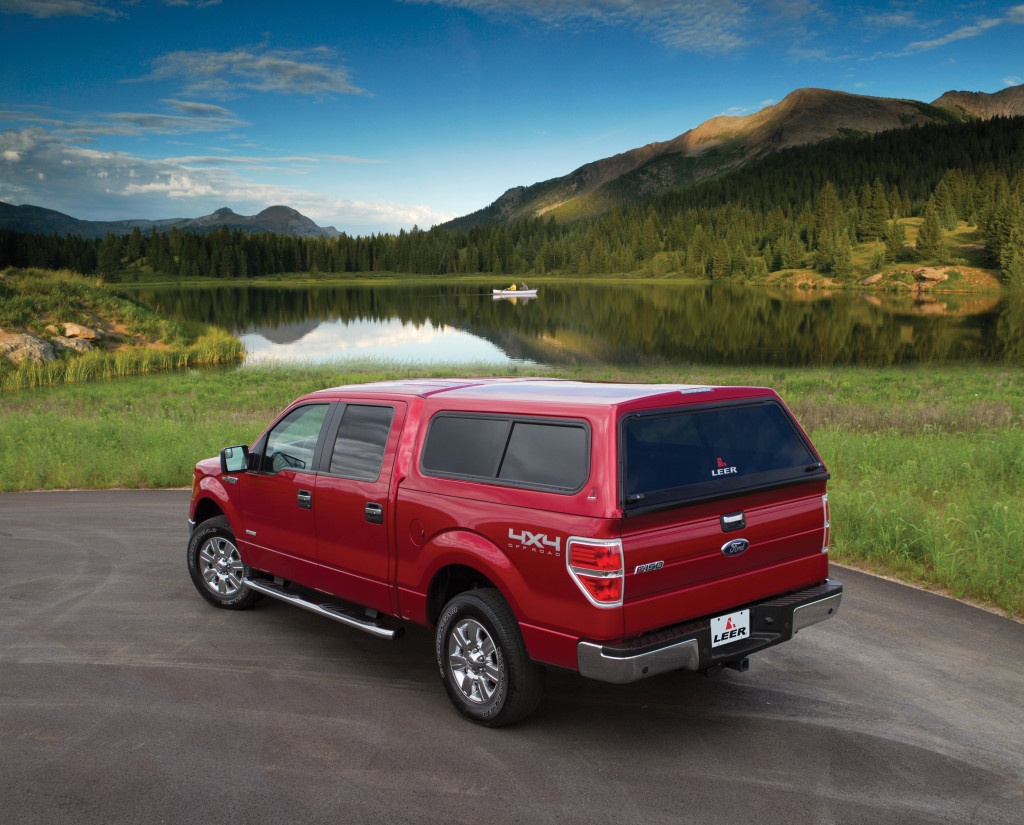 camper shells & more
In addition to installing professional, top quality bedliners, Smith's Ultimate Linings also offers select accessories for trucks and SUVs as well as products to protect and enhance their appearance.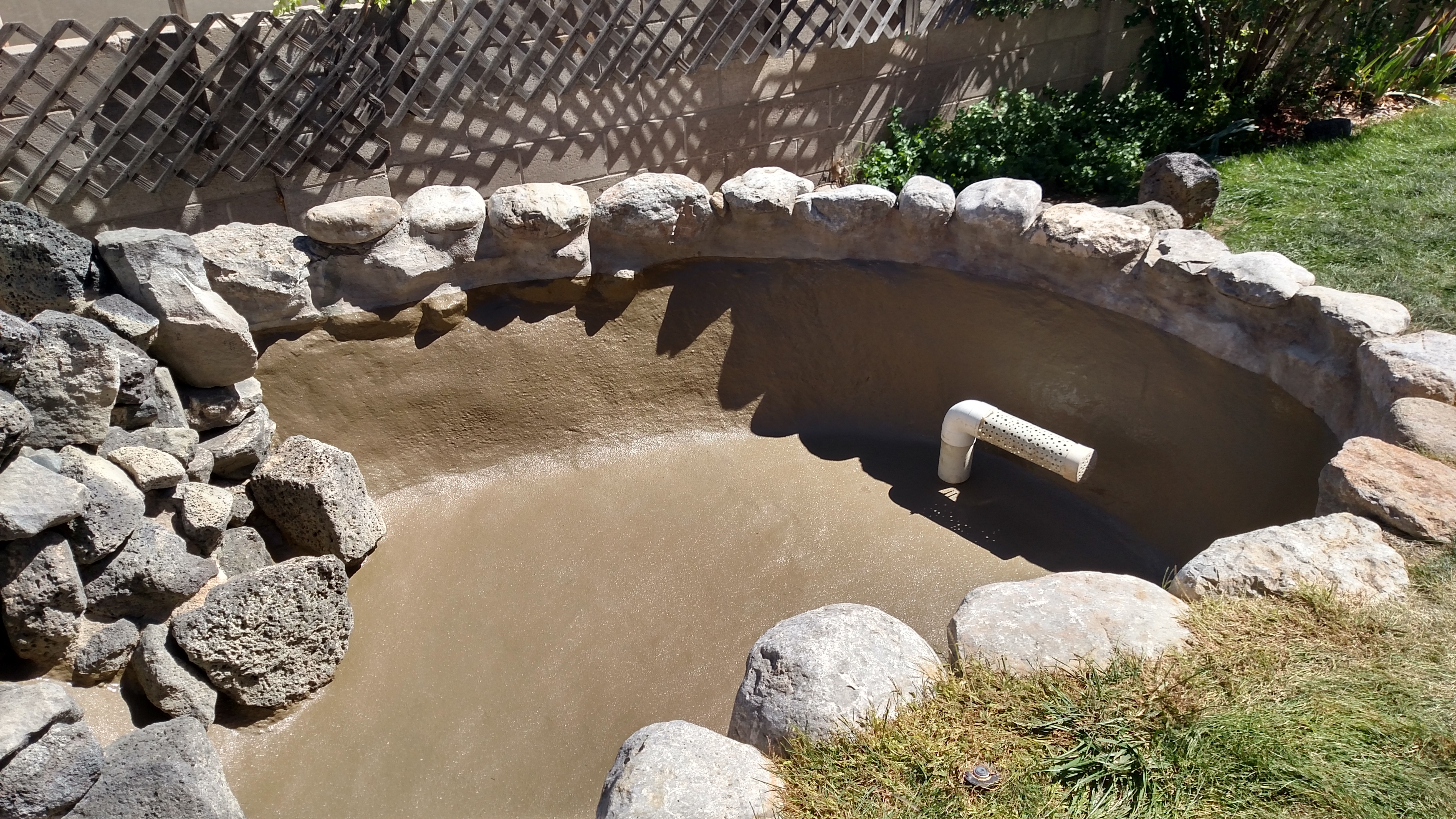 Commercial and other
Although the linings were initially intended for use in truck beds, the possible applications of a Smith's Ultimate Lining are limited only by your imagination.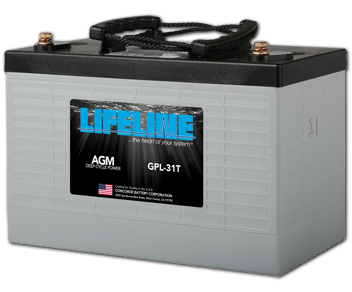 Lifeline batteries for RVs & boats
In addition to installing professional, top quality bedliners, Smith's Ultimate Linings also offers Lifeline batteries that can be special ordered and drop shipped to your house for RVs and boats.
About Us
The owners, Jim and Becky Smith, opened Smith's Ultimate Linings in March of 1996, and have worked continually to maintain its top-rated reputation in customer satisfaction.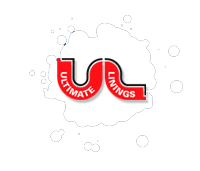 Smith's Ultimate Story
Smith's Ultimate Linings has served Albuquerque and the Southwestern states area with the highest quality product and workmanship in the industry, thus setting us apart from any other spray-on bedliner business. Our attention to detail and meticulous techniques remain unmatched by anyone else. Through the years, our large volume of applications has allowed us to remain the #1 Ultimate Linings dealership in the United States.
In 1997, Smith's Ultimate Linings was added to the Better Business Bureau's Honor Roll, a distinction that less than one in ten companies in the state achieve. We are also proud members of the National Federation of Independent Business.
Presently, Smith's Ultimate Linings is involved in various community-based programs. We have sprayed several trucks as donations to the D.A.R.E. and G.R.E.A.T. programs. We have also been a sponsor for the All Albuquerque Toy Run, as well as the Bob Turner's 2001 Golf Tournament.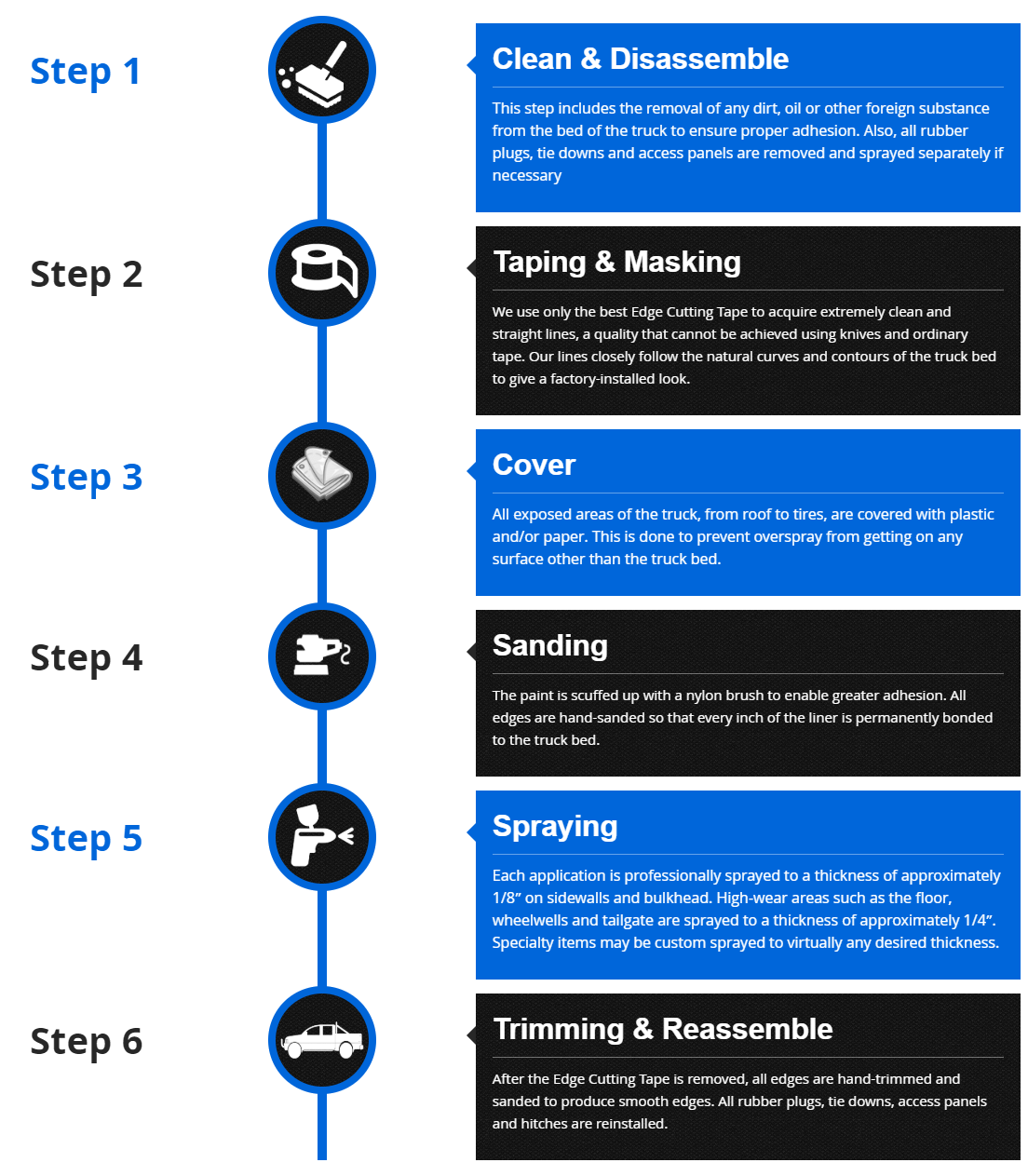 The Ultimate Lining Application process
You've Got Questions, We've Got Answers
How long does it take?
The average truck lining installation takes from 3 to 5 hours. Just drop your truck off in the morning and it's ready the same day.
Do you take appointments?
To ensure that you get the service you want, we ask that you call for an appointment.
Is it available in colors?
In addition to black, the following standard colors are available:
Burgundy
Dark Blue
Dark Brown
Dark Green
Dark Grey
Desert Sand
Ford Blue
John Deere Green
Light Grey
Pewter
Red
Teal Green
Yellow
*Also available in optional custom colors.
What does it cost?
Suggested retail prices range from $450- $475 with additional charges for typical options such as colors and/or over the rails. Call 505-332-1403 to get a price quote for a custom Smith's Ultimate Lining. Multiple vehicle and fleet rates are also available.
What is the warranty?
We've installed liners long enough that we're true experts and therefore are able to offer the best warranty in the state! Give us a shout at 505-332-1403 and we'd be thrilled to tell you all about it.
How thick is the liner?
Typically up to 1/4′ thick on the floor, wheel wells and tailgate, and up to about 1/8′ on the sidewalls, bulkhead and rails. Thicker coating can be applied upon request.
How much weight does it add to my truck?
A coating sprayed up to 1/8′ weighs approximately 0.6 pounds per square foot. A typical long bed truck, sprayed under the rail will have approximately 70 pounds of material.
Can it be repaired?
Yes, depending on the degree of damage, it can usually be spot repaired or resprayed . In the event of an accident, damage will usually be covered by insurance as it is permanently attached to your vehicle. (Check with your insurance company for applicable coverage.)
Can I take it out?
While you would rarely want to or need to remove it, the Ultimate Lining is intended to be permanent so it is not easily taken out.
Can it be sprayed on other things?
The applications for a Smith's Ultimate Lining are limited only by the imagination. In addition to many types of trucks, we have sprayed utility vehicles, boats, bird baths, rodeo clown's barrel, motor homes and camper roofs, motorcycle lift, loader bucket, tool boxes and many other things.
How tough is it?
Although it is not indestructible, it is extremely rugged. We have sprayed many commercial vehicles that are loaded and worked to the extreme, and received nothing but praise for our bedliners. 
Is it environmentally safe?
It is a 100% solvent-free polyurethane with no VOCs discharged into the atmosphere.
"I just wanted to thank you for getting that part for the LEER camper for me. I finally got around to installing it yesterday and it works perfectly. Once again, it's always nice to hear positive feedback from a satisfied customer. I just wanted to let you know that everything's great and thanks again."
"Smith's Ultimate Linings is by far the best in spray-on linings I've seen and used. Every job is of utmost quality and every employee at Smith's Ultimate Linings is by far the most caring. I've used Rhino for my customers' trucks in the past, and Smith's has proved to use the best products and best craftsmanship-the Ultimate lining!" 
Message Us
Get In touch below. 
Office Location
304 Muriel St NE
Albuquerque, NM 87123
Open Hours
M-F: 8am - 6pm
Sat: 8am - 2pm